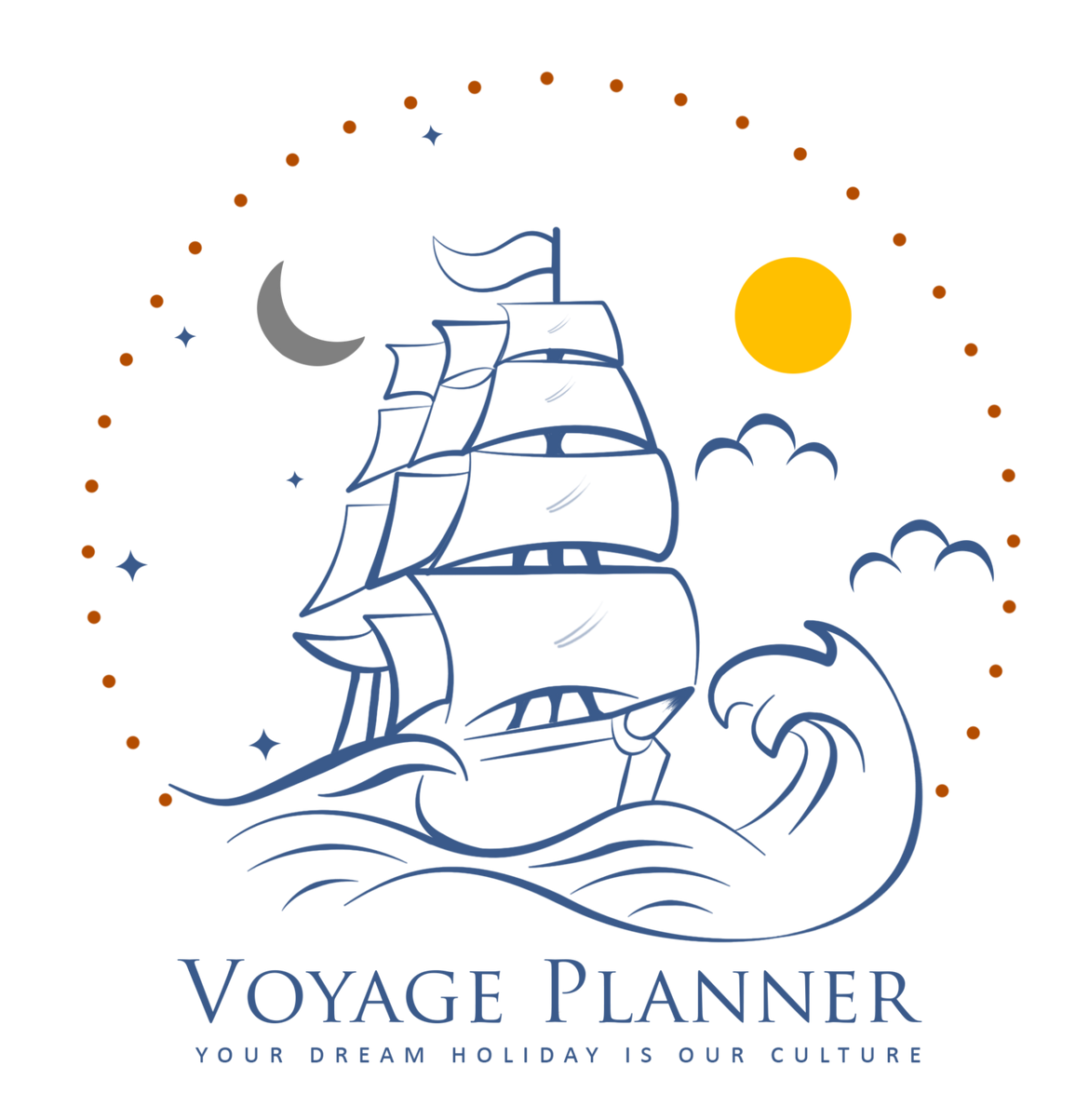 ---
TERMS AND CONDITIONS:
Please read the itinerary carefully for 'inclusions' and 'exclusions' of additional clauses above for your convenience. In respect of such communication, no liability or responsibility will be accepted by the company. Voyage Planner is adhering or failing to provide services not mentioned in the 'inclusions' unless agreed in writing through company-approved addendum.Please Note:
a) Airfare rates may vary at the time of booking.
(Why does fare change? - Fare can change due to the dynamic nature of airline prices or seats may no longer be available in the same category).
We assure you that the new fare will be the best available fare for the flight you wish to book.b) Domestic Train tickets can be booked 120 days before the departure date (w.e.f 01-Apr-2015)c) International Train bookings can be booked 90 days or as stated before the departure date. It may differ country-wise.d) We shall try our best to confirm the same hotel we have based our quotation upon. However, the same would be subject to availability at the time of confirming your booking. We shall, however, ensure that we confirm a hotel of a similar category.
---
Please send scan copies of the identity proof mention below for all the passengers traveling.
1) For Domestic Journey (any one document):
Driving license/voter id / aadhar card / passport (front and back).
For child/infant - Aadhar Card/passport + birth certificate2) For International Journey:
Passport (front and back).3) For VISA procedures - we will e-mail you the forms and the necessary documents needed. Advice to send the signed forms and documents listed as soon as we e-mail them to avoid any inconvenience.
BOOKING CONDITIONS:
a) 30% Non-Refundable booking amount needs to be paid to secure the booking.b) Booking will be confirmed once full payment has been made. Please refer to the details below:
1. For Air and Train tickets / Hotel booking:
An E-Ticket/ticket copy will be issued once the traveller(s) clear the total payable amount.2. For Domestic / International Packages:
Hotel e-vouchers, Flight e-tickets / Train tickets, Passport, and other VISA Documents (International) will be e-mailed/dispatched at the time of full payment made. So advise clearing the amount within 15 days of the booking or as stated at the time of booking to avoid any inconvenience.After receiving the quotation, it takes 24-48 hours to get the confirmation for the sightseeing/activities as different sightseeing/activities booking team works at different hours. It can take up to 72 hrs during rush season. Hence, we try our best to accommodate our clients with the most suitable sightseeing/activities. In case of unavailability, we replaced it with the same category/rates sightseeing/activities.Travel services are composed of a complex network of relationships between suppliers, tourism products, destination marketing organizations, tour operators, and local agents. Tour packages offered by us are superior to the prices if the customer had to book every commodity separately. Consequently, we do not provide a break-up for any land arrangements. If you wish to receive a detailed price quote for each activity/sightseeing/transfer, we highly recommend that you book the land arrangements by yourself.3. For VISA:
Regardless of whether you receive the visa or not or are unable to travel within the validity period of the visa, all country visa fees are non-refundable and non-transferable. Any extra service fee you may incur at visa application agencies is also non-refundable.Voyage Planner can only provide the applicant with guidance and help with the overall process, not guarantee a visa will be granted.The applicant must meet the criteria and qualifications for the visa in order for it to be granted, and if they do not, they will be found to be inadmissible or ineligible. The consular officer may also deny an application if he or she believes that the applicant has not met the visa requirements, such as providing evidence of strong ties to their home country or demonstrating adequate financial resources to cover the trip cost.
---
NOTE:
- No show - Total amount will be forfeited, and no refund shall be given.
- No refunds shall be given in case of any cancellations due to natural calamities unless it is stated.
- No refund will be issued for delays or failure in pick-up.
- If the payment is made by cheque and the same gets bounced for any reason, INR 500 shall be charged for each cheque bounced.
- Refunds usually take up to 15 business days after the cancellation request has been raised & transferred electronically to your bank account/credit card.
---
CANCELLATION AND REFUND POLICY - INTERNATIONAL PACKAGE BOOKING:
- Date of booking to 30 days before check-in, the cancellation charges will be 25% of the tour cost OR as per the selected accommodations policy.
- 30 to 15 days before check-in - the cancellation charges will be 50% of the tour cost.
- 15 to 7 days before check-in - the cancellation charges will be 75% of the tour cost.
- Less than seven days before check-in - The total amount will be forfeited, and no refund shall be given.